Published 3/26/20
3 I thank my God every time I remember you, 4 constantly praying with joy in every one of my prayers for all of you, 5 because of your sharing in the gospel from the first day until now. 6 I am confident of this, that the one who began a good work among you will bring it to completion by the day of Jesus Christ.
Philippians 1:3-6
Greetings Community Family,
We have been praying for you faithfully. This season of self-isolation and social distancing is contrary to the ebb and flow of how we live our lives. We seek to be in community. We thrive on being able to see each other and convey our care through handshakes, a pat on the back, a familiar and warm embrace. However, to work on slowing the spread of COVID-19, we have refrained from those practices because we have been told they have the potential to do harm.
We have also been told that gatherings of 10 or more are to be avoided as well. This includes activities like small groups, weekly study classes and worship. So for the last two weeks we suspended all activities at the church. This was based on guidelines from the Centers for Disease Control and from our Bishop. Therefore, last Sunday morning the 9Thirty Band, the pastors and few tech support volunteers gathered to live stream our 9:30am Sunday morning worship service. We followed suit for our 11am service as Diane and Mary Ann, the pastors, and those same tech support volunteers gathered to live stream our 11am service. While those experiences were different, God and the presence of the Holy Spirit were still there. Those times of worship were engaging, and hundreds of folks joined us to worship. This week we enlisted help and figured out a way for folks to be able to call in with their phones and listen to our 11am service. So, beginning this Sunday, March 29th, a phone number will be made available for people to call in and listen to worship. It is a long-distance number, so phone rates will apply, but you will be able to listen as worship unfolds. Simply call (646) 876-9923. When prompted, enter in the following Meeting ID code: 666 076 870, followed by the # sign. When asked if you are a participant, enter the # sign again, and you are in. While you will not be able to speak to anyone, you will be able to listen to worship.
We also received word today from the Bishop that public gatherings of worship are to continue to be suspended until April 12th. This means our remembrances of Holy Week and our Easter celebrations will be live streamed as well. April 13th our Bishop will meet with the Cabinet and they will assess the situation at that point and give more direction. The Worship Teams and the Connect Pillar are hard at work, creating ways for us to mark these high Holy times and we will share with you those plans as they are finalized.
We encourage you to stay engaged in the Spiritual Disciplines as a means of staying connected to God in this season. Continue with the practice of praying Psalm 91 that we have been using this month and participating in the Congregational Bible Reading Plan. We encourage you to reach out to each other via email and phone calls to stay connected to one another. We invite you to regularly check our webpage, www.communityumc.church, and our Facebook page, www.facebook.com/communityumcfp, for updates and news. On Facebook, Pastors Debbie, Daryl and CJ have been posting devotionals, events and videos, almost daily to help keep us connected. Our Children and Youth ministers, Faye and Bree, are constantly posting opportunities and information for our children, young folks, and their families.
Our Food Pantry is open, and our Food Pantry volunteers are still hard at work providing food to the people of this community. We are instituting safety precautions to keep them safe, so this work can continue. Operation Homebound volunteers are also going out weekly delivering food to those in our area who depend on this critical service. Our community garden, Harvest of Hope, has been replanted this week by our volunteers to help keep that line of support moving and available. Your church is still here, still working, still seeking to help those in our care.
With a family our size, it will take all of us working together, to share information and keep our connection strong. We have asked all of our group and small group leaders to reach out to their folks and check on them. Our Leadership Council and Pillars are meeting to navigate how we continue to be the church in this season. We are having constant calls with our District and Conference Office to make sure we are all working together and sharing ideas for how we can be the heart, the hands, and the feet of Jesus Christ in the midst of this situation. Our connection and how we interact with each other will be different for the foreseeable future. Everything, more than just church, will be different for the foreseeable future, for everyone across the country and throughout the world. But remember, we are not alone! We have God through His Word and through the Holy Spirit; and we have each other as tangible expressions of God's love and concern. Together, with God, we will get through this!
We know this season is different and it can make us weary. Remember that our hope and our strength come from something not of this world, from someone that has overcome all things. We urge you to keep your heart bent towards God, your eyes on Jesus, and your mind open to the presence of the Holy Spirit. We will be together again, and it will be a joyous day!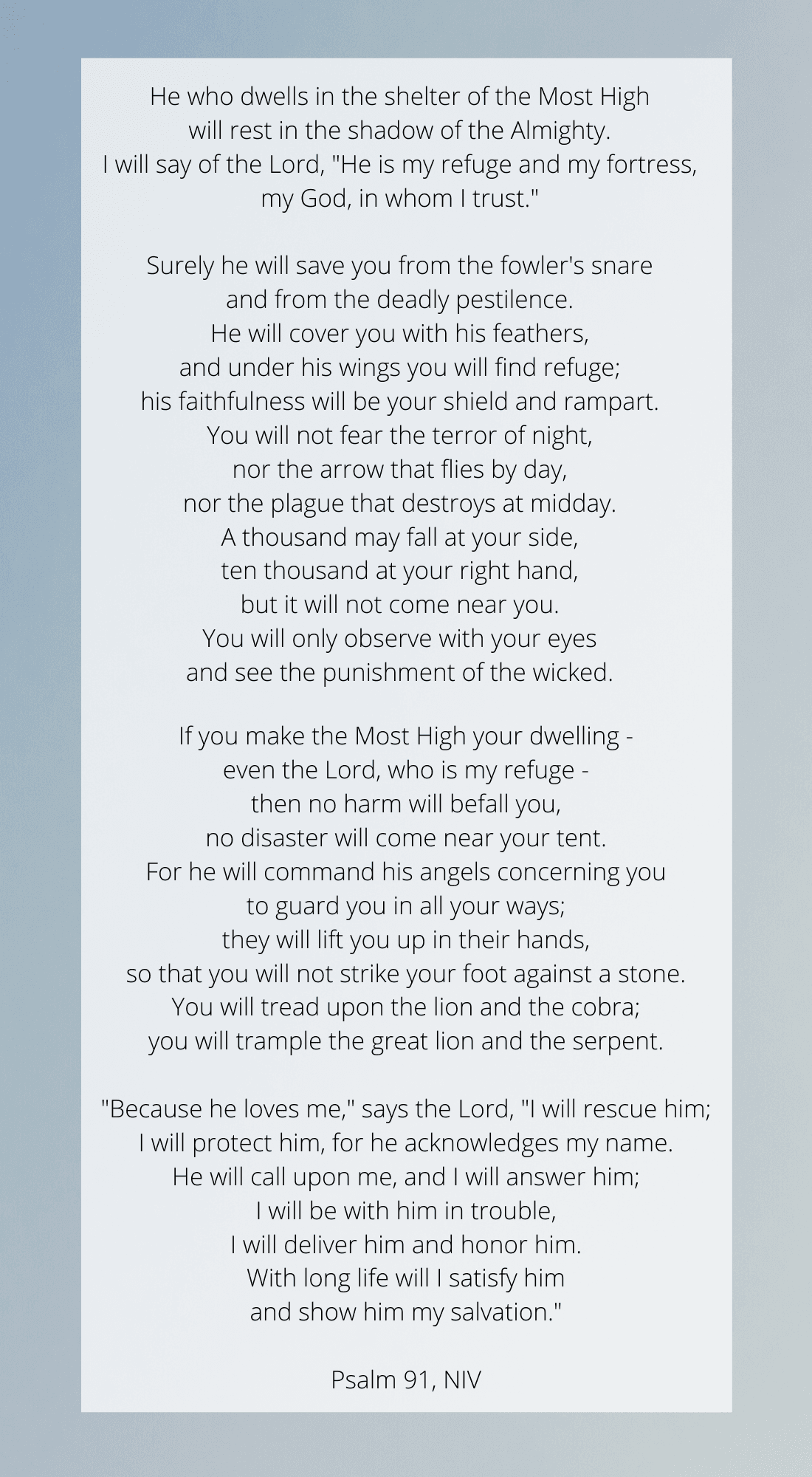 We are grateful for all of you and blessed that you are part of this body of Christ. As we pray and navigate this time please make sure to share this information, especially with those for whom electronic communication is not possible.
In Christ's name we love you all,
Pastors Debbie, Daryl, and CJ
This is your community, United!
Community Connections
While at Home